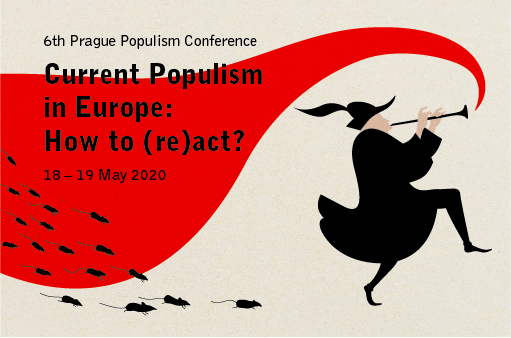 6th Prague Populism Conference
Current Populism in Europe: How to (re)act?
18 – 19 May 2020, PRAGUE
Goethe-Institut Prague, Masarykovo nábřeží 32, 110 00 Praha 1
Prague Office of the Heinrich Böll Stiftung together with the Institute for International Studies Charles University in Prague and Goethe Institut Prag organized on 18 – 19 May 2020 the 6th Prague Populism Conference titled "Current Populism in Europe: How to (re)act?"
After the recent European Parliament elections and series of national elections in 2019 the question of whether populism has already reached its maximum electoral success in Europe and how mainstream political parties adapted to battle it is widely discussed. The scope of next year's conference is to analyse countermeasures and actions against populism to highlight what effect they have had on the development of populist parties and movements and to assess future possibilities for successful re/actions towards populism. Various case studies from the European elections will constitute valuable resources for the discussion. The conference will particularly focus on radical right-wing populists, their capacity to use nationalist or even nativist rhetoric and appeal and to what extent they are able to mobilize their supporters by using "the others" as enemies.
Among confirmed speakers are Hans-Georg Betz (University of Zurich), Nonna Mayer (Sciences Po, Paris), and Daniele Albertazzi (University of Birmingham).
---
You can find the call for papers here.